Banshee 500 (F3R)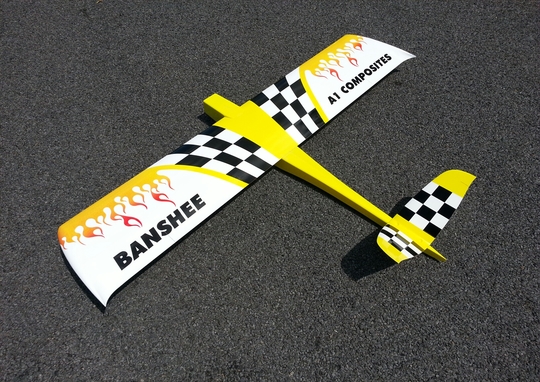 All new design for the Q500 class of pylon racing... Suitable for F3R with all composite construction...
The Banshee has now been test flown and is ready for production...
Kit...
Composite Moulded Wing
Composite V-Tail
Glass Fuselage
Carbon Landing Gear
Laser cut Servo Tray and assortment of bolts etc...
Price for Kit: $600.00 AUD +10% GST for Australian Customers (Excludes Courier)
Custom Graphics and schemes will incur additional cost... Please email for quotes...
Building services are available... Email for quote...
Email: sales@a1composites.com.au